International students will receive up to $17K towards university course fees
The Australian Technical Management College (ATMC) is pleased to announce an $8 million philanthropic initiative for international students.
This initiative was developed in partnership with Federation University to provide support for students facing financial stress in the wake of the COVID-19 pandemic.

This scholarship is available for:

* current students
* new students
* transferring students
* enrolling (and re-enrolling) undergraduate and postgraduate students.
Successful applicants will be eligible for a scholarship towards course fees every semester ranging from $3,250 to $4,400 for the duration of the Federation University program.
Federation University will contribute 16% towards the scholarship and ATMC will contribute 4% towards the scholarship.
Apply before 31 October to secure your scholarship.
Scholarship details
Available for new students who would like to commence studying in November 2020


Available to international students who would like to commence studying in a Federation University program at ATMC.



Available to all current onshore ATMC

students in Sydney and Melbourne for Federation University degrees.


Students must enrol by 31 October to commence in November 2020 secure this scholarship

Students must undertake a full load of four subjects per semester



Funding support of up to 30%

($4,400) of Federation University course fees every semester
Non-refundable minimum deposit for the CoE issuance (Student Payment Plan applicable)



Usual scholarship conditions apply.
Apply now and we'll send you more details about the scholarship and the Federation University programs available for your area of interest.
From our recent graduates ...
"ATMC provided me with a range of opportunities to develop my skills in time management and communications in addition to the core IT and business skills gained in my graduate diploma program."
"ATMC is an institution which believes in bringing out the best in its students. I didn't have an IT background and yet was awarded first prize for my overseas studies and major project at the end of the course. All thanks to my teachers and tutors who made me strive for success."
Graduate Diploma of
Business Information Systems
Masters of
Information Technology
ATMC is equipped to deliver classes online. Classes will be held at our convenient CBD location in Sydney when COVID-19 restrictions are lifted
540 George Street,
Sydney NSW 2000,


ATMC works closely with industry bodies, professional associations and corporate partners to deliver our education programs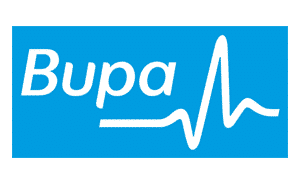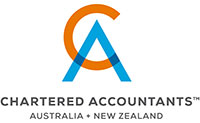 © Copyright 2020. Australian Technical and Management College Pty Ltd. as trustee for Australian Technical and Management College Trust trading as Australian Technical and Management College. All rights reserved. This website constitutes an approved ATMC Notice Board ATMC ABN: 73 130 044 745, ATMC RTO No. 22158, ATMC CRICOS Provider No. 03013D, Federation University Australia CRICOS Provider No. 00103D,